Advertisement
Every year, both locals and Tourists from all over the world flock to the Farm Fair Building at the Alaska State Fair in Palmer to glimpse cabbage the size of huskies, carrots so large that they seem out of another world, and pumpkins that must be lifted by a small crane.
With its fertile soils and summer days boasting nearly 20 hours of sun, this area of ​​Alaska, including the Matanuska Palmer Valley, has earned a reputation for producing record-breaking jumbo vegetables: 138-pound cabbage, 2,051-pound pumpkin, 64-pound carrot.
Surrounded by snow-capped peaks and criss-crossed by bears and moose, the valley is a study in the improbable possibility. The 1,000-pound squash is a more curious crop of crops, and many of the largest vegetables are donated to the Alaskan Wildlife Center in Girdwood as food for bears, bison, and caribou after the show ends. Whether for food or for competition, the farmers here reap impressive yields of fruit and vegetables, and they've been ever since President Franklin D. Roosevelt's administration organized an experimental farm colony in the valley during the Great Depression.
In the 1930s, farmers across the United States struggled to survive amid drought and financial devastation. With the New Deal Rural Rehabilitation Program, the Roosevelt administration tried anything it could to help, including resettlement projects such as Matanuska Colony.
But unlike other resettlement projects, which were usually located near needy communities with existing infrastructure, Matanuska Colony, outside the road system and more than a thousand miles north of Seattle, may have been on another planet. Establishing the colony was perhaps more a strategic decision than a practical one: it might help farmers start a new life, but it would also allow the United States to expand its presence in the remote, sparsely populated region.
The Resettlement Department selected farmers from Michigan, Minnesota, and Wisconsin—the climate in those states was very similar to that of Alaska, and their extensive logging practices depleted their soils. For example, Arthur and Mabel Hack, like many others, were barely spending time in Ogilvy, Minnesota, with their three children when they received news of their new Alaskan colony. Together with more than 200 other families, they have applied with the promise of a fresh start in the Far North.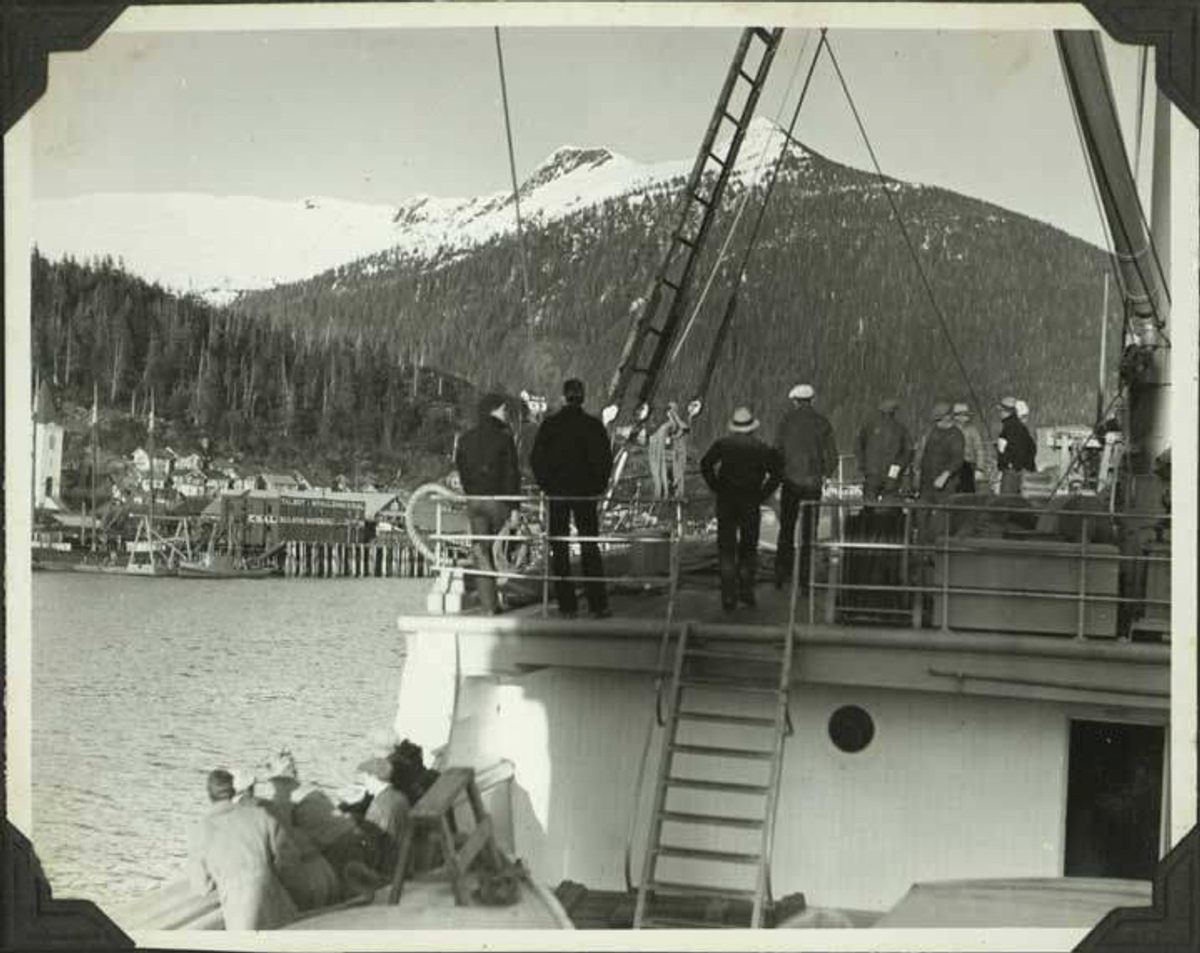 In May 1935, selected families traveled by train and ship to the territory. Each got a 40-acre plot, farming equipment, and a house — built by temporary workers hired for the project with the help of the farmers themselves — all thanks to loans from the federal government.
For centuries, the Matanuska Valley was used for hunting and fishing by the indigenous Dena'ina and Ahtna Athabaskan peoples. But over time, non-citizen homeowners, farmers, and miners, who had come and gone through the years since Alaska became a US territory in 1867, forced them off their lands. However, Matanusca Colony was the first large-scale effort to establish a farming community in the valley.
Once they arrived, the families moved into the hastily erected tents at Palmer. While they were waiting for supplies, they withdrew their plots. Arthur Hack charted the first course, and it took some time and deliberation among the colonists before talking about the whole land.
However, farming in Alaska has proven difficult. Farmers needed to clear their land, plow the rocky soil, and adapt to the unfamiliar harsh climate. They have suffered from a very short growing season, disease, and poor supplies.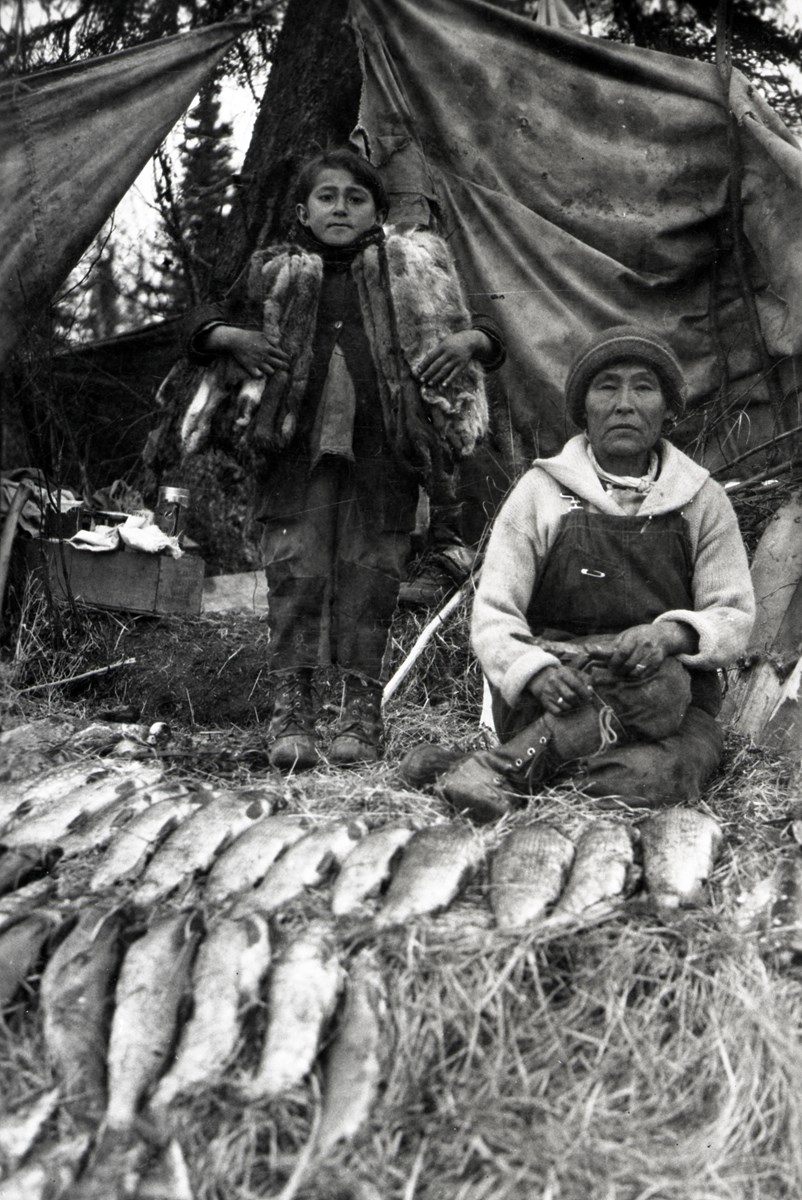 However, there were signs of hope. The colony saw the birth of its first child in July of 1935 to Howard and Bernice van Wurmer, who were originally from South Boardman, Michigan. By the following summer, farmers were harvesting potatoes, broccoli, cabbage, radishes, spinach, and other cool-weather crops that they found thriving in the valley.
Due to the difficulties they faced, many of the original colonists left within several years. By 1965, only 20 of the original families remained. However, the Matanuska Valley Colony succeeded in establishing the Palmer Society and the tradition of experimenting with farming techniques in the Far North that continues to this day.
"The colony changed the area," says Sam Dings, executive director of the Palmer Museum of History and Art. "Palmer was a farming colony, and there is no other story like that in Alaska."
Matanuska colony farmers found that although the region's winters were cold and harsh, the long summer days and the icy, mineral-rich soil helped them grow big cabbage, squash, beets and spinach quickly—sometimes seemingly overnight.
"When people started growing large vegetables here, they found that good soil and long daylight hours helped them succeed," says Dinges. "It is a matter of pride that the region has the right geographical and geological conditions that allow this."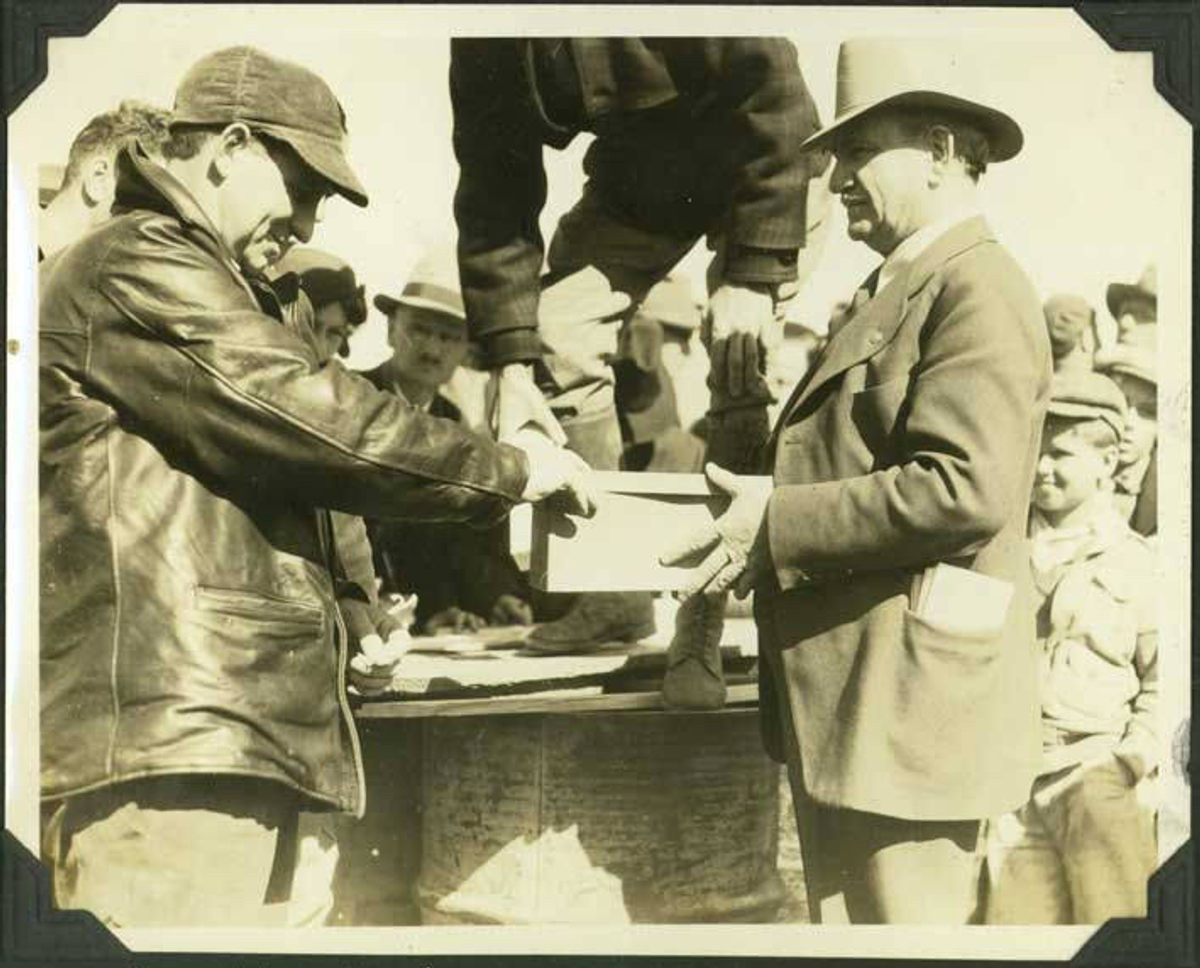 Elaine Vande Weiss, owner of Good Earth Garden School and the original Colony home, who plows land that colonists like Hacks, agrees that growing food in the valley is a unique and rewarding experience.
"The long days make up for a lot of the short season and cool soil," Vande Visse says. "It's short, but what a blast in the long daylight."
Living in the land colony is a constant reminder to those who came before, and Vande Visse sees evidence of this history around her.
"They had one summer to clear the land, build their homes, and get enough wood for the winter," she says. "A lot of things that were formed in Palmer were built on collaboration. There was a need for a library, so people came together to make it happen. Matanuska Electric Society was built as a cooperative. There is a sense of grounding, with people helping each other."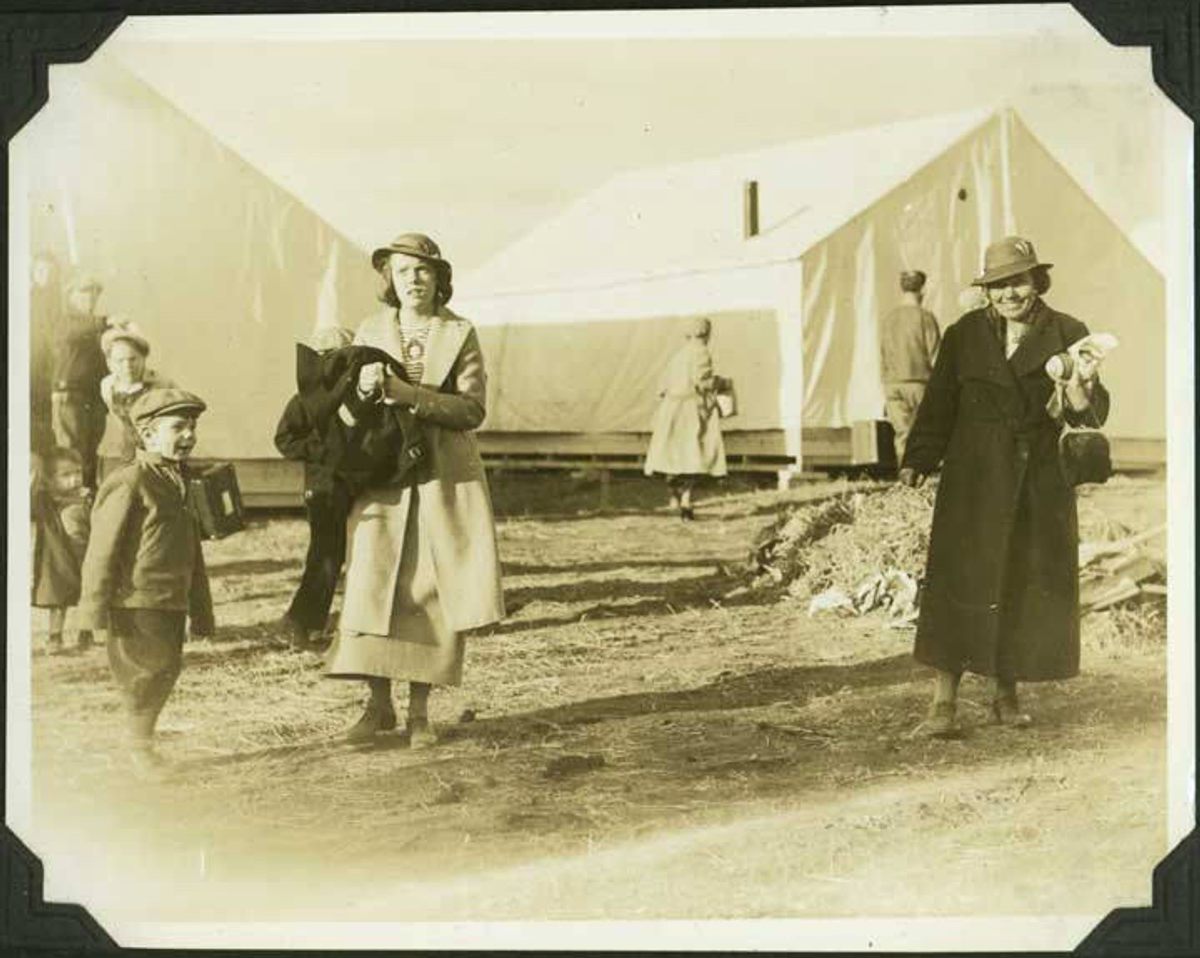 The farmers who succeeded in the valley did so by adapting to the realities of the climate in the far north. Some have developed new types of vegetables and fruits, such as local farmer Bruce Bush's peanut potatoes, which are still a popular item at the Bushes Bunches Produce Stand in Palmer. Farmers here have also learned to make the most of the short growing season by using an extensive network of greenhouses, ganghouses, high tunnels, and other innovative strategies. The region's productive agriculture is a work in progress, but for those willing to take on its challenges, the valley still has a lot to offer.
"The growth patterns here are extraordinary," says Zoe Fuller, owner of Singing Nettle Farm in Palmer and part of a generation of young farmers in the Matanuska Valley. "I went to a friend's wedding for two days. It rained, had a nice 20-hour day brightness, came back and the vegetables were noticeably bigger. It's amazing how quickly this happened."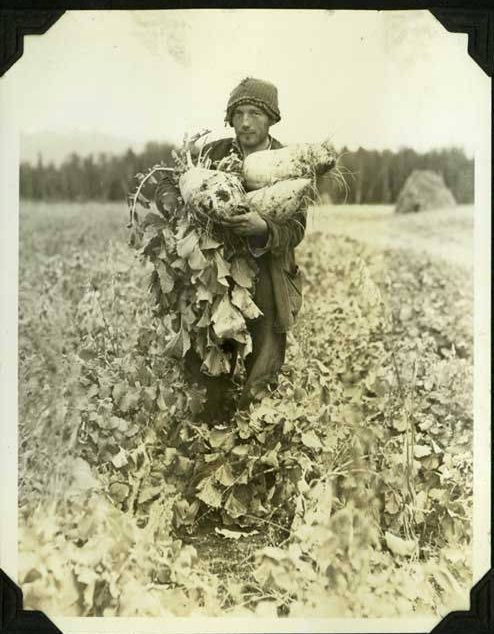 As the climate changes, agriculture in Alaska can change — with the potential for changing seasons and the emergence of new pests. Both land and water are of the highest value in the valley, where population is increasing and agricultural land is threatened by encroachment on subdivisions. However, agriculture thrives in the valley, which has given rise to a number of small, intensive and innovative farms.
Jodi Anderson, who runs the University of Alaska Fairbanks Matanuska Farm Extension and Extension Center in Palmer. "This is unique to the success of Alaskan farms."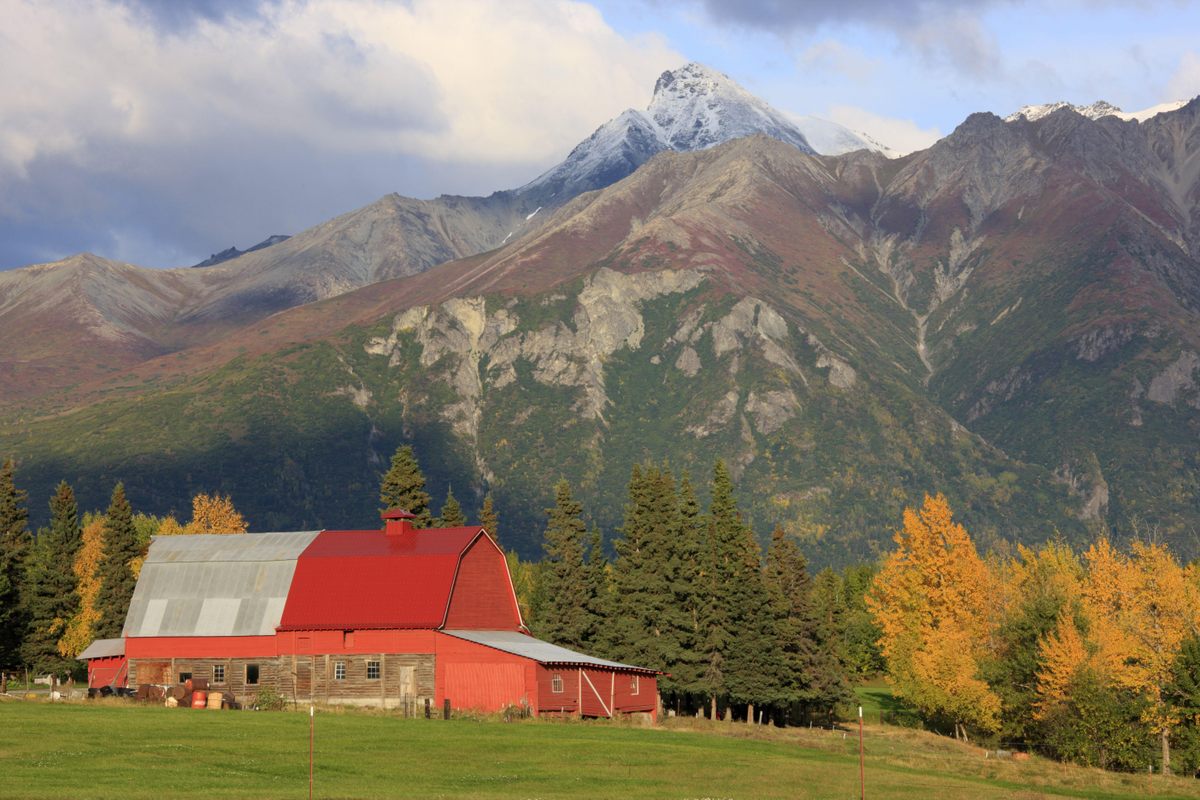 While not everyone in the area aims to grow wild vegetables, those who do will continue to find an audience of cabbage, pumpkins, leeks, and carrots at the Alaska State Fair. These farmers work hard to grow their huge vegetables, using specially bred seeds and carefully nurturing the produce from start to finish.
"These giants are out of luck," says Kathy Liska, crop supervisor and horticultural director for the show. "It takes time and dedication to grow a plant like this, especially with cabbage and pumpkins. They become part of the family."
The vegetables, in turn, attract crowds of people who are curious about what can grow in this remote northern environment.
"We receive visitors from all over the world," Liska says. "I started getting calls in early summer, and many of them are farmers from the Midwest and elsewhere. Coming to Alaska and seeing giant greens is on their list of things. They've heard about it, and they need to see it."
Gastro Obscura covers the world's most amazing food and drinks.

Subscribe to our email, which is delivered twice a week.