Scarlett Johansson has been a mainstay in the entertainment industry since her childhood. The actor began his career appearing in films such as The Horse Whisperer and Home Alone 3. Although her roles, such as Lucy and Ghost in the Shellhelped make her a household name, her portrayal of Natasha Romanoff, aka Black Widow, in the Marvel Cinematic Universe helped propel her to international stardom and solidify her status as a bankable actor.
Given this popularity, Johannsson often makes headlines for the various leading men in her personal life. Of those relationships, she's married three of them — and acquired some expensive jewelry. What were Scarlett Johansson's three engagement rings like?
Ryan Reynolds proposed to Scarlett Johansson with a more traditional engagement ring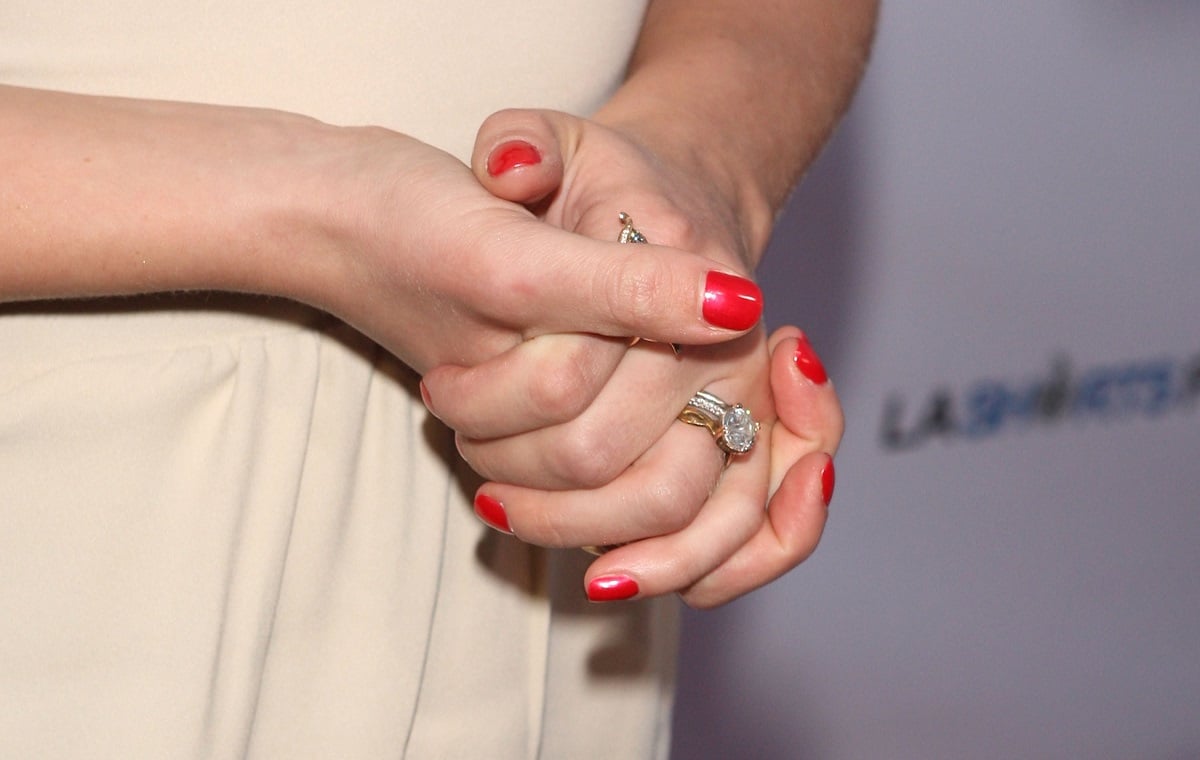 Johannsson and Ryan Reynolds began dating in 2007, two months after the Canadian heartthrob had called off his five-year engagement to crooner Alanis Morissette. The pair got married in September 2008. However, months into their marriage, rumors began swirling that there was trouble in paradise.
The two ultimately called it quits, divorcing in December 2010. Nevertheless, Johansson secured a pricy engagement ring before it all went wrong. So how much did the rock cost?
According to Life & Style Mag, the Deadpool actor popped the big question with a round three-carat diamond ring set in a twisted yellow gold band. A jeweler told Hey! News in 2012 that Reynold's ring choice was common due to its color, shape, and size. The jeweler offered that the rock could have cost the actor between $100,000 and $300,000 but noted that that was an estimate given they didn't know the clarity of the diamond.
Romain Dauriac got Johansson a vintage Art Deco-style rock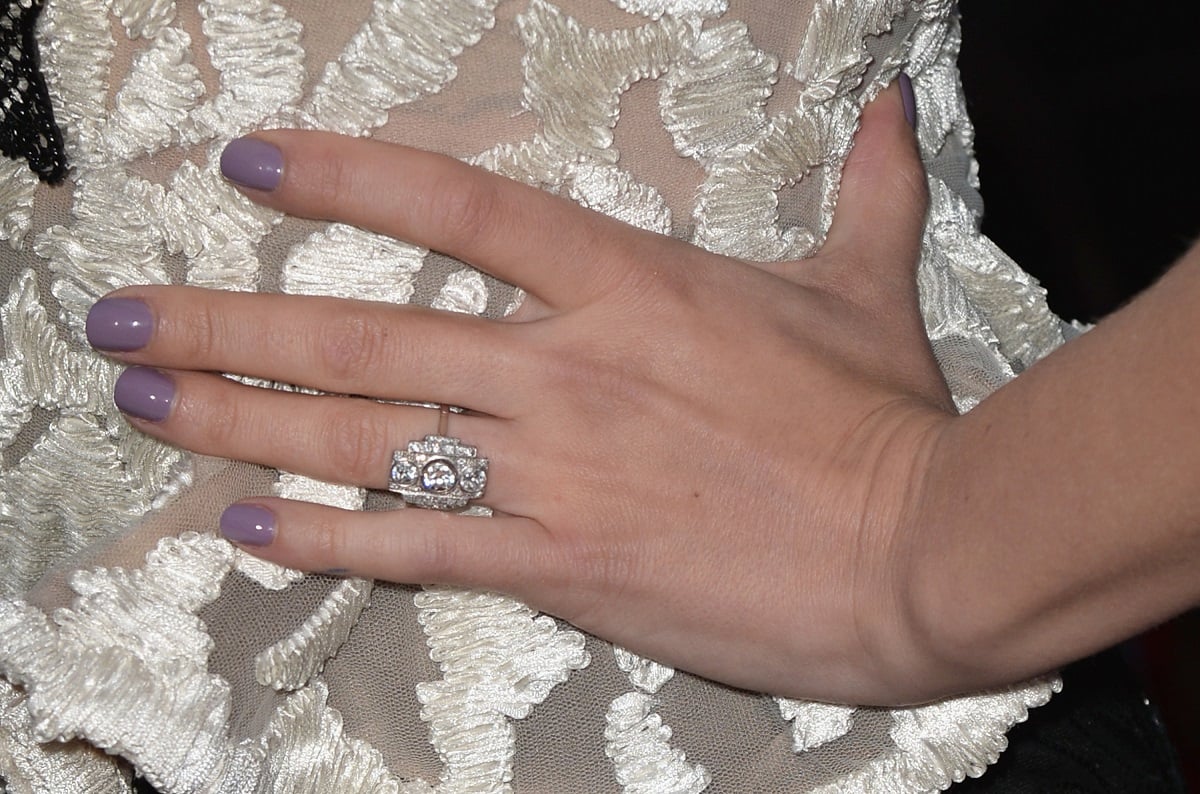 Shortly after her split from Reynolds, the actor moved on with journalist Romain Dauriac. The two were first spotted having lunch in New York in 2012. When the following year came to a close, Scarlett Johansson wore another engagement ring.
The two married in 2014 in secret, shortly after she gave birth to her first child, Rose Dorothy. Johansson filed for divorce from Dauriac in 2017, citing irreconcilable differences. She also sought joint custody of their child. They currently co-parent.
Dauriac proposed with a vintage Art Deco-style ring featuring three diamonds — a giant one at the center and two small ones on the side. Brilliance Blog noted the piece had a 1.02-carat cushion cut diamond at its center with several accent stones, bringing it up to 1.20 carats.
Colin Jost went overboard for his leading lady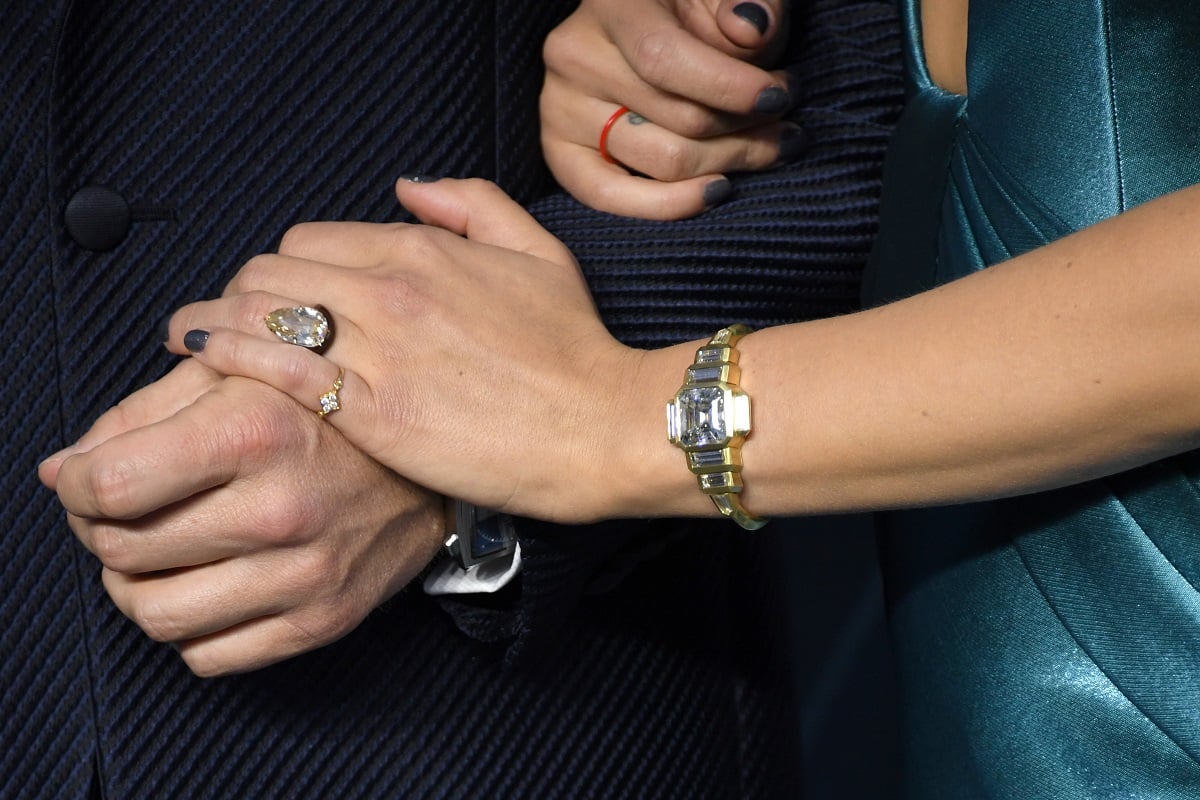 Colin Jost and Johansson started dating in 2017 after meeting years earlier when the latter appeared on Saturday Night Live. The pair dated for two years before the "Weekend Update" anchor got down on one knee and asked the question Black Widow actor to marry him.
Obviously, Johansson said yes. The pair married in 2020 in a tight-knit ceremony in Palisades, New York. Soon after, Jost and Johansson welcomed their first child together, Cosmo, in August 2021.
Just proposed with a unique and rare stone. The 11-carat light brown elongated diamond mixes two shapes, oval and pear, to create the egg shape that currently sits on the actor's hand. According to Page Six Style, the ring costs more than $400,000, although some jewelers have debated that estimate putting it between $200,000 and $450,000. The ring was the brainchild of Hubert de Givenchy's designer nephew James de Givenchy.